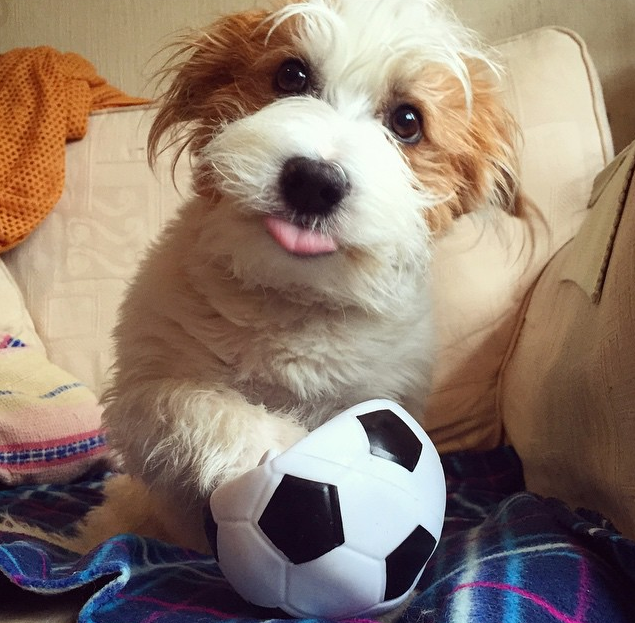 Dogs are man's best friends, especially sportman's bestfriend! Indeed, practicing sport is the best way to create unforgettable and ludic memories with your faitful partner, and it's still the best alternative to keep fit!
Practicing sport with your dog is far from being a constraint, but a pleasure for him and you! Our doggies will never complain to have aches or be lazy 😀 on the contrary, they will be more energic than every of your friends and will transmit you this motivation, to put your sneakers on and keep the smile during the effort!
Gudog lets you (re)discover ludic, sport and fun activities to do wwith your dog:
Running
The running surely is the most popular activity for man and dogs! This sport is accessible to everyone and can be practiced whenever and anywhere (be careful to the heath during summer). If you bring your dog to the park regularly, stand by him to wait for you every sunday morning, even if you are the laziest person in the world!
The kayak
Kayaking is a summery sport, but it tends to be very enjoyable for your dog when the heath is too uncomfortable. If you have a little dog, you can put him at the front of the boat, and if he's bigger he can stay next to your feet 🙂 However, your dog must be used to the water and turbulences.
The Rollerblade
This is a sport for tough and agile people. An excellent way to burn calories with your dog 🙂 However, you must be a true expert because the walk can finish in a complete desaster! It's safer if you stay in a non-crowded place, with no cars and not to much people.
The ball toss
Throwing the ball to your can prove to be a perfect excuse to practice fitness! In fact, Gudog proposes to you to mix the fun and the sport. When your dog is running to catch the ball, make streches, squats, etc, or even run faster than your dog and try to catch the ball before him!
Football
Some dogs are as talented as International players, thanks to the agility! When your dog will have all the techniques to stop a goal or dribble the ball, you'll spend unbelievable moments with him, practicing your favorite sport!
What are you waiting for to teach him all these activities?