Summer has arrived.
Many are doing 'operation bikini', but at Gudog we prefer 'operation doggie'. So, we are going to share with you some tips on how to be the best dog sitter you can be with Gudog.
 1. Update your profile everyday
Doing this means your profile will appear higher up on the search list of dog sitters.
– Frequently update your calendar
Do you have work or a holiday? Then mark these days on your calendar as unavailable. Thanks to this simple action, many people won't waste time making a reservation with you, that you can't fulfill. You will also save the Gudog team time looking for a new dog sitter to cover this booking.
– Update your photo album
Do you have new photos of yourself enjoying time with your four-legged friends? Upload them to your Gudog album! This will raise your profile on the list of dog sitters, and demonstrate to dog owners your previous experience and fun side..Try it out!
– Review your services and prices
Accommodation, daycare, one hour dog walks. These are the three services available to offer through Gudog. Gudog's star service is accommodation: don't forget to offer it if you can!
Remember you can also offer drop off and pick up.
– Edit your description
Make the most of this space by adding important details, like your daily routine, if you accept all breeds, if you have any veterinary knowledge or dog training.
2. Make sure your house is dog friendly
Make sure your home is completely safe for all types of dog: check the windows, doors and ensure there is nothing a dog could reach that will do them harm. If you are fortunate enough to have a garden and swimming pool, pay special attention to the dogs you accommodate.
If you are going to leave your house for a few hours, collect all items that could cause harm to any dog you are caring for.
Don't forget to remove from their reach anything that has significant value to you. Just because your dog does not break things doesn't mean others won't.
3. Make a list of information about each dog
We recommend when you meet the dog and their owner, you ask a few important questions to help during their stay:
DIET:
– Allergies?
– Meal time and quantity
– Walking schedule
– If they can have treats, and if so when and how many.
HEALTH
– Do they have any illnesses?
– Are they undergoing treatment or taking any medication?
– Do they have all their vaccinations?
BEHAVIOUR
– Behaviour at home, both alone and with company.
– Do they have separation anxiety?
– Are they friendly with other dogs? with males as well as females?
4. Keep the owner up to date regularly
Nothing evokes more excitement than receiving a photo of your pooch from the dog sitter when you are away. A photo of your dog playing in the park, chilling in the house or even a happy 'selfie' with the dog sitter.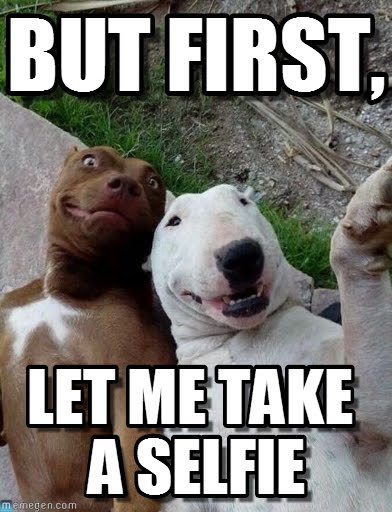 5. Act fast in emergencies
If you are looking after a dog and an emergency arises, don't forget to respond quickly:
– If a situation (justified) has come up making it impossible to carry on caring for a dog in your care, get in contact with Gudog, info@gudog.com.
How will the veterinary charges be paid?
In the event of an accident, you should pay the bill's total cost and send it to Gudog for us to reimburse to your dog sitter account.
Remember to let us know immediately (after making sure the dog is safe)
Happy summer!
For more dog related news, follow us on Twitter and like our page on Facebook.
Apply to become part of the Gudog pack as a dog sitter with Gudog.co.uk