Being a dog sitter may not be an easy feat, but it certainly provides immense satisfaction. It is one of those seemingly small things that fill your heart with joy. In this post, we get to hear from Fiona, the dog sitter who is featured and has a deep love for animals, as she shares her experience with us.

To gain an insight into the life of a dog sitter, we believe there is no better way than to hear it straight from Fiona herself. We have gathered all the information from her, so don't miss out!

Being a dog sitter: let's start at the beginning
Who is Fiona?
Fiona is a Gudog sitter who has been associated with us for six years. During this time, she has hosted 88 dogs at her home. We are confident that if these dogs could communicate, they would have only good things to say about her.

If you're curious about the experience of being a dog sitter, Fiona has the answers for us.

1. Tell us a bit about yourself?
My name is Fiona and I live in Cork city in Ireland. I love music, dancing and, of course, dogs!


2. What inspired you to become a dog sitter?
I have always loved dogs. I've previously trained as a dog groomer and completed an animal husbandry course. The most rewarding thing about dog-minding is getting to know their different personalities and seeing their happy faces when they return for another stay.


3. How did you discover Gudog, and what influenced you to join the platform as a dog sitter?
A few years ago my uncle read an article in a newspaper about a successful Irish company called HouseMyDog and thought that it would be a perfect fit for me. I started up on their platform and gained lots of new clients. Then Gudog and HouseMyDog joined forces so I continued on that platform. I have lots of regular customers and have also set up social media accounts to showcase my doggy B&B.


4. What does a typical day in your life as a dog sitter look like?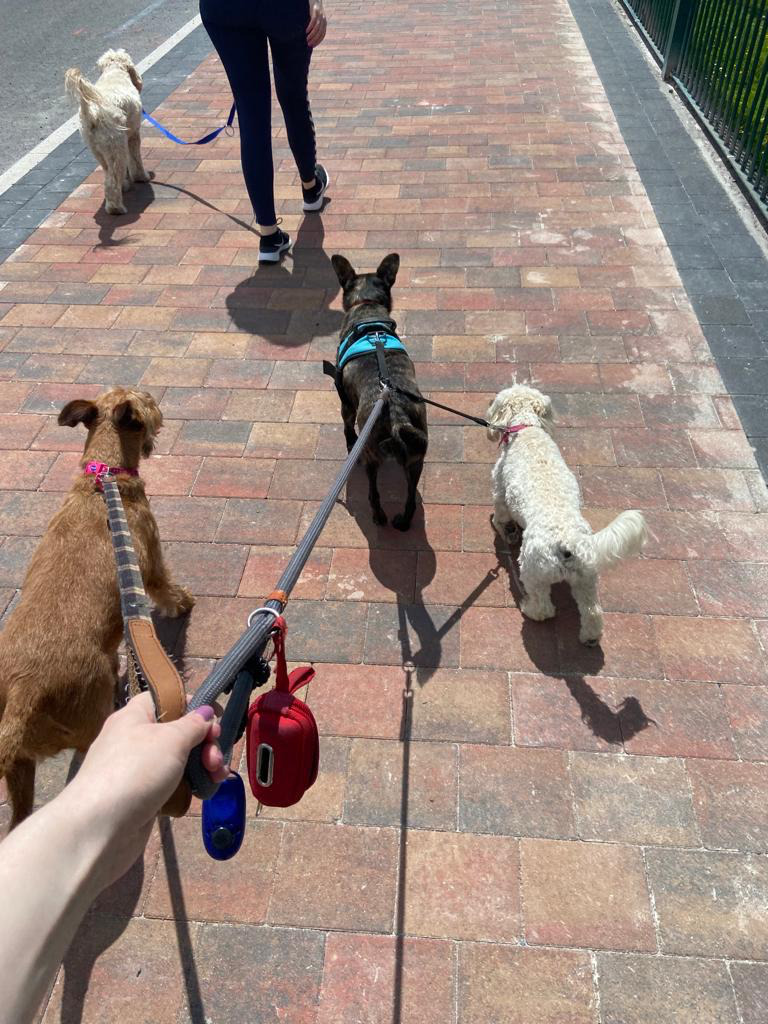 I wake up early to let the dogs out and get breakfast for them and myself. If the weather is good, we will head straight on a walk. There is lots of playing during the day and lots of cuddles. Dinner time is usually around 5 or 6 o'clock. Throughout the day, I take lots of pictures and videos to send to owners and keep them updated on how their dog is getting on. At bedtime, some dogs prefer some company and stay together or sometimes some prefer to be alone so I'll put them in a room of their own.


5. Do you solely focus on dog sitting, or do you also work outside of pet care?
I see dog minding as my full-time job. I get exercise through walking the dogs. I've made friends with clients and also I'm friendly with other people. I meet out walking. Dogs are great for bringing people together.


6. What do you find most enjoyable about caring for dogs, and how do you believe it benefits both you and the dogs?

I've got to meet lovely people through this job and also got to meet gorgeous dogs. I care a lot about the lovely dogs I mind and look forward to their return visits. I love being able to give people peace of mind that their furry friend is being looked after while they are away.


7. Do you have a pet of your own? How do they feel about sharing your attention with other dogs?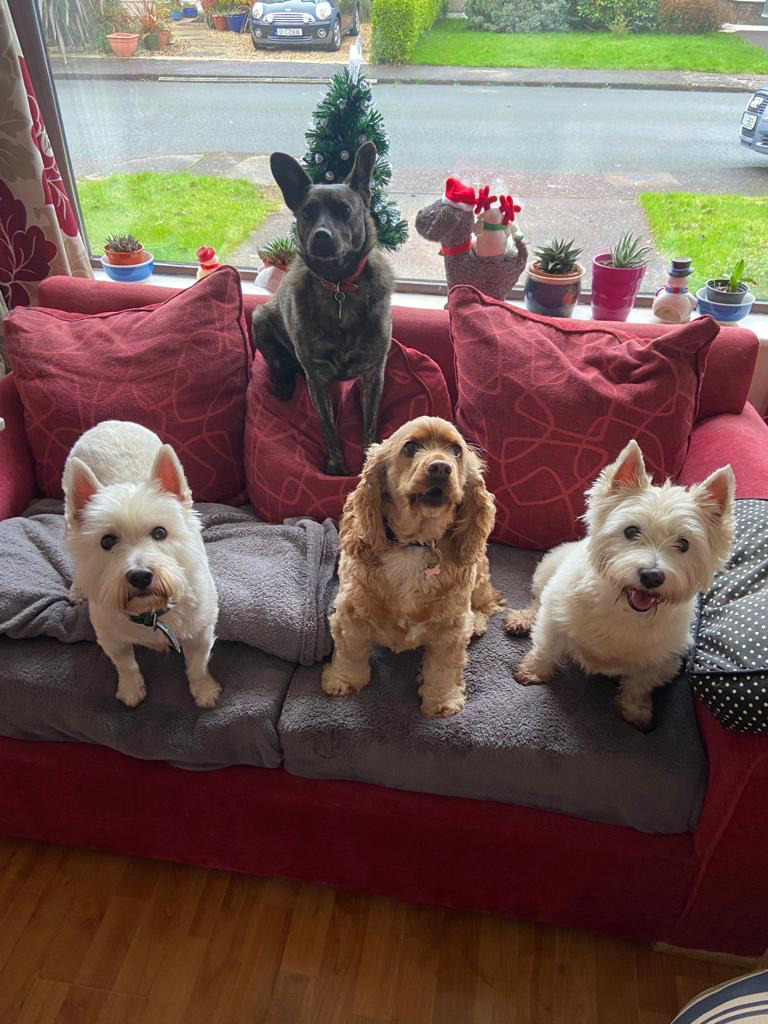 I have a lovely little dog named Daisy. She is seven and we have had her since she was a young puppy. Daisy is very well-behaved and patient and she is used to having other dogs around. Often times she can be quite upset when one of her friends goes home. One important thing for me is meeting a dog before their stay so that we can make sure that they and Daisy will get on well and that it is a good fit.


8. Could you share a memorable experience you had while taking care of a guest dog?
A few times I have looked after dogs whilst their owners are getting married and have arranged to bring the dog along on the day for a photo. On one occasion, this was a surprise for the bride. I dressed the dog in a little bowtie and we arrived just as they were getting to the hotel reception. We were standing at the side, trying to be discreet. However, the bride spotted us immediately, and instead of walking on the red carpet to her guests, she ran straight to her dog. It was a great surprise and a wonderful moment on their special day.


9. Who was the most recent dog you took care of through Gudog?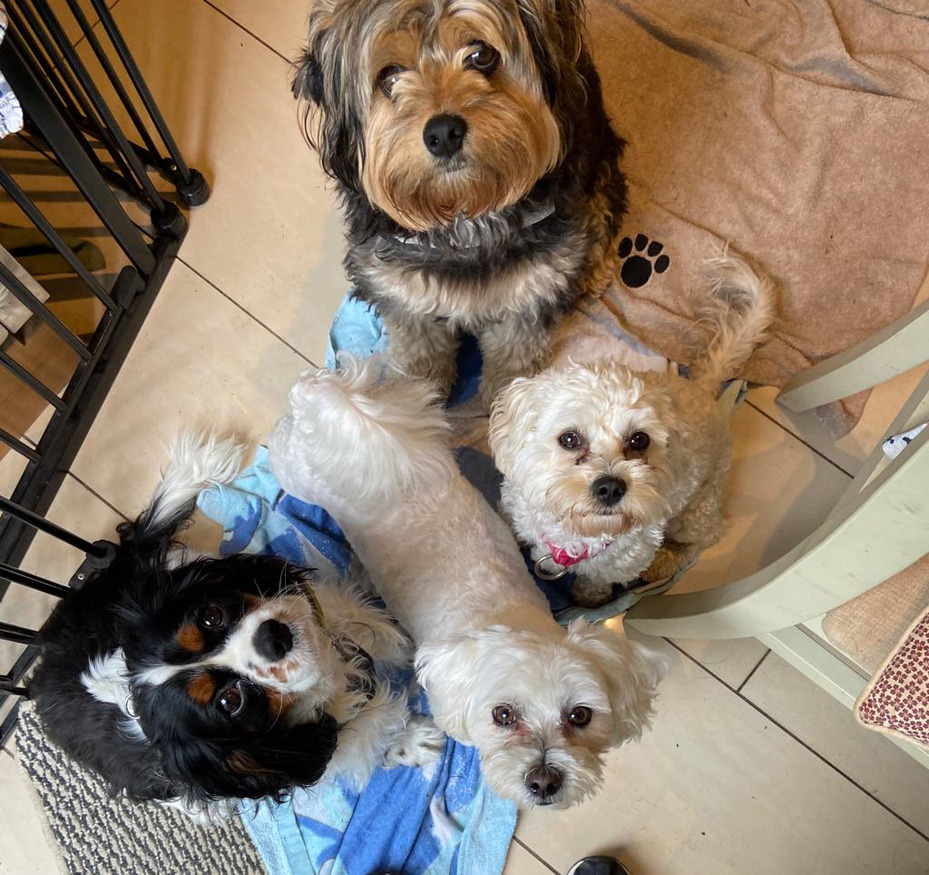 This week I was looking after a lovely two-year-old bichon mix. He has stayed with me several times before, and I'm very fond of him.


10. Finally, do you envision yourself continuing as a dog sitter ten years from now, or do you have other future plans?
I would love to be able to continue doing this into the future. My dream would be to be able to do some renovations in the house so that I have more space to take on more clients.


If you are interested in becoming a dog sitter or walker at Gudog, create your profile on the Gudog app without any further delay. Our team will carefully review and evaluate your experience and, if approved, your profile will be published. Soon, you too will have the opportunity to welcome affectionate dogs, just like Fiona does.