If you've always wanted to make your own doggie biscuits, look no further – this simple recipe is perfect and are a great source of natural protein for your dog.
Buckwheat Bone Treat Recipe
Start by measuring out all the ingredients:
3-1/2 cups of buckwheat flour
1-1/2 cups of rolled oats
1/2 cup of raw ground beef
1/4 cup of olive oil
1 cup of water
Pinch of salt
1 egg
Combine all the ingredients together in a bowl, and kneading them together with your hands.
The easiest way to make these biscuits into the shape of a bone is to use a bone-shaped cookie cutter, which you can find in most pet shops, or on trusty old Amazon. Alternatively, you can carve the shape pretty easily with a sharp knife.
Once you've formed your beefy buckwheat biscuits, pop them on a lined baking tray and bake at 180C for approx. 30 minutes.
To make sure these are hard and crunchy rather than soft and chewy, simply allow them to cool for a few hours in oven once they've finished baking.
It's as easy as that to make yummy treats that your pooch will love!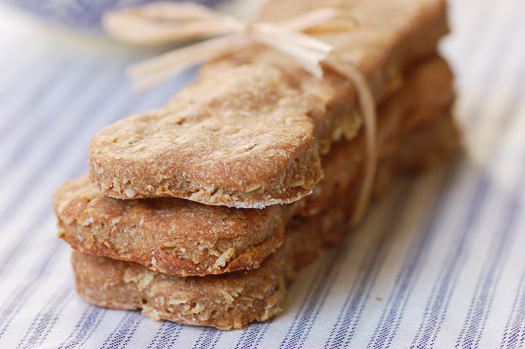 ---
Keep up to date with all things canine by following us on Instagram, Facebook and Twitter.
---
Adapted from: http://animal.discovery.com/pets/5-dog-treats-recipes.htm