The other day we covered all the different types of collars to choose from, today the humble lead gets some attention.
Are you using the best lead option for your dog?
Nylon lead:
Perfect to introduce your dog to their first few walks. If your dog is an adult and doesn't pull on the lead it would also be a great option for you. Don't forget to inspect the lead frequently, as with wear and tear they can break while on a walk, leading to a potentially missing pooch.
Leather lead:
A good quality leather lead will last years. Take a look at Hunter's leather leads, very durable and at a reasonable price you can't go wrong.
Chain lead:
Another lead very commonly used is the chain lead.
Check out Petshopbowl for an array of different chain leads, or any online store.
Multi-purpose leads
This lead is normally made from nylon, it allows you to control your dog depending on your position in relation to the dog. There is also a clip which can fasten the lead to your waist for extra control.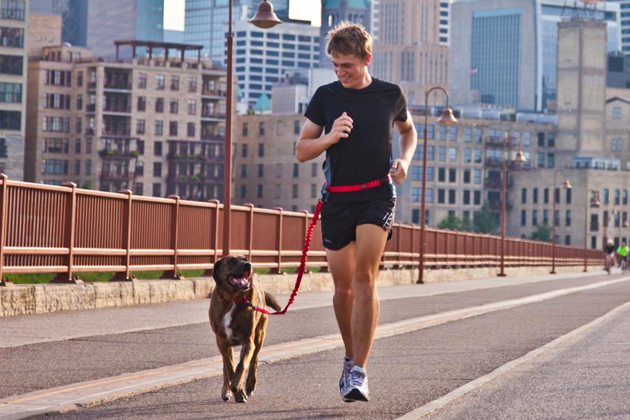 Tracking leads:
This type of lead is used a lot in the training of dogs with a tendency to escape. It offers freedom for the dog without the loss of control for the owner.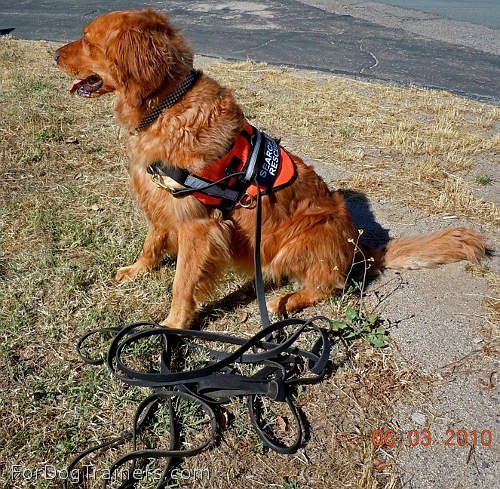 Extendible lead:
This lead is good for smaller dogs, but remember you won't have much control over your them, a problem if an urgent reaction is needed. Extendible leads are not recommended by many canine experts. Discard this from your options if you have a big dog or if your dog is hard to control.
Double lead:
If you have two dogs or are a dog walker, this is the lead for you.
It allows you to walk two dogs using only one hand.
Make sure the two dogs sharing the lead have the same level of energy and obviously that they get on. No one wants to go on a walk with someone they don't like 🙂
For some cool braided leads try out the dog lead shop, a cool twist on the classic dog lead.
Whichever lead you choose make sure it's the right one for you and your dog. With so many options it shouldn't be hard to find the perfect lead!
Follow Gudog on Twitter and like us on Facebook for more dog related blogs!