Summer has come, the holidays and… the suitcases!
And yes, since you have a dog, the term 'doggie suitcase' has also taken on meaning in your life. Whether you are going to leave your dog with one of our dog sitters or you are taking him with you on vacation, it's time to pack your dog's things.

You either love packing or you hate it. That's just the way it is. And as we are more of the second option, to make it easy for you, we bring you in this post everything you should consider when preparing a good suitcase for dogs. So that your dog lacks nothing and, together or separately, you can enjoy a wonderful vacation.

Dog suitcase if you leave your dog with a Gudog dog sitter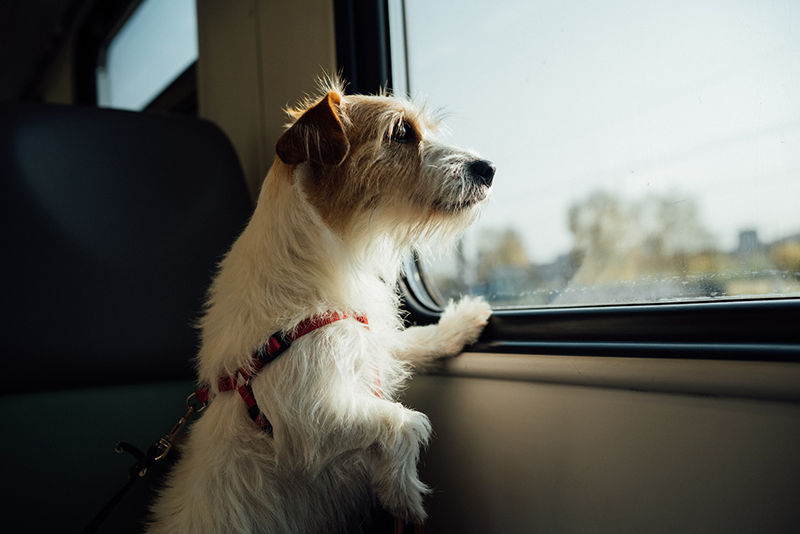 The long awaited vacations are here and you have already booked your dog's stay with your favorite Gudog dog sitter in Ireland or the United Kingdom (not yet? don't take much longer or they will take it away from you). Perfect, you already have the most important thing!

The date is approaching and you realize that, in addition to your suitcase, you will have to prepare theirs. And nothing else, but in Gudog we are experts in everything related to dogs. So, it was not going to be less with this topic. Take note of these tips and let's get to work! Let's prepare together a perfect dog suitcase so that your best friend can also enjoy his well-deserved vacation.

What should you pack in a dog suitcase?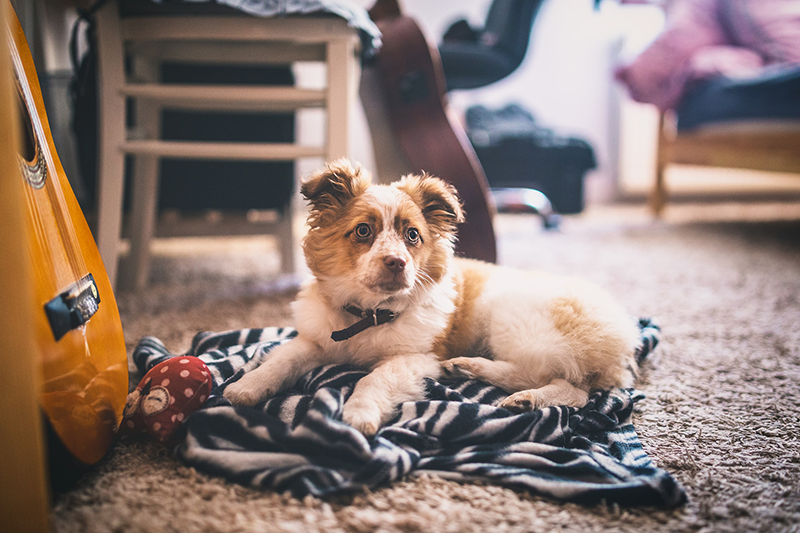 Drinker, feeder and, of course, their food! Prepare enough food rations for the whole stay. Feed, wet food or BARF diet, according to your dog's diet (this is not the time to innovate!). You can also throw in a handful of their treats.
Leash, harness or collar. Make sure everything is in good condition beforehand, so that walks with your dog's handler are always safe.
Bags to collect droppings. Take into account the number of walks your dog will take depending on the length of his stay.
Bed, toys and that little blanket/pillow/'whatever' that reminds them of home. The idea is to make him feel at home (or better). And, although we have no doubt that with any of our caregivers he will feel that way, it is best that he always has something that smells like home nearby. It will make him feel calm when he misses you.
Their medications. If your dog is following any treatment, takes any medication or vitamins, you should also bring it. Remember to give instructions to the caregiver (better in writing so that he can consult it when he needs it) on how to administer it, doses, etc.
Veterinary card. Always up to date and updated, with its chip number indicated.
Also, don't forget…

This doesn't take up a place in the dog's suitcase, but it's almost as important as any item you can throw in his luggage:

Talk to the caregiver about anything you think is necessary. Your dog's allergies, habits, routines, etc. Any indication will be good for the dog sitter to know your dog better and the stay will always be a great one. Be careful! You run the risk that your dog will not want to come back home after his vacation.
Request a 'meet & greet' before the reservation starts. At Gudog we always recommend that you have a previous meeting so that the day the stay starts, your dog already knows its caregiver and is familiar with him/her. So, if you have already confirmed your reservation, talk to the caregiver to arrange a day and get to know each other.
Contact phone number. Contact information is provided in the reservation, but it is always a good idea to give them an additional phone number to call in case you are not available. And don't hesitate to ask the caretaker to keep you informed by sending you photos and videos of your dog enjoying their vacations.
Don't let him see you sad. Say goodbye to them when you leave them with his minder, but don't let them notice you sad or hesitant. They understand everything. So if you are confident, your dog will feel calm and at ease in their caregiver's home.
Let's enjoy the vacations! And if you miss your furry friend a lot, remember that the best part of goodbyes are the reunions. Imagine how happy he will be when he sees you again.
Doggy suitcase if you take your dog on vacation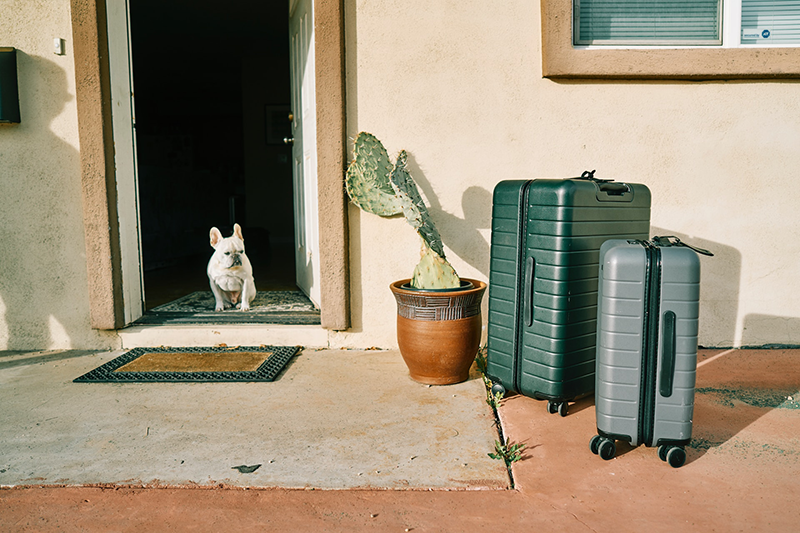 If you are one of those who have decided to share a nice vacation this summer with your dog, you are not free to prepare a good dog suitcase. Your dog is going with you, and so is their luggage.

Really, you should take all of the above into account, so start crossing things off the list as you pack his suitcase. Also, don't forget to keep in mind where you're going on vacation to pack something specific: for example, sunscreen if you're going to the beach, portable water bowl, pad protectors for the sand, etc.

Anyway, we can't pack your dog's suitcase for you, but almost. Now you have no excuse, because don't tell us that with all the information we have gathered for you it is not almost the same as packing your dog's suitcase. You just have to get down to it.
And to us, we can only wish you a happy and doggy summer!