Do you know the advantages and disadvantages of your dog lying in the sun?
I bet your dog loves spending hours lying in the sun. It often seems as if they were on holiday, lying in the strip of sun that appears in your living room for a little while each day. But what is behind this behaviour?
Although many dogs such as greyhounds, whippets, pinschers, etc. that are naturally sensitive to cold do this to warm up, the reality is that dogs find many more benefits when it comes to "taking it easy" and lying in the sun for hours.
Benefits of the sun:
Mainly, the sun is an inexhaustible source of vitamin D. Vitamin D helps us, and our dogs, to absorb calcium. Therefore, our dogs know that a little bit of sun a day will provide them with stronger and healthier bones and teeth.
The sun also helps your dog to be happier:
"In the central nervous system, it is believed that serotonin plays an important role as a neurotransmitter in the inhibition of: anger, aggression, body temperature, mood, sleep, vomiting, sexuality, and appetite. These inhibitions are directly related to symptoms of depression". (Wikipedia)
The sun relaxes your dog's nervous system and this will improve the quality of their sleep.
There are dozens more benefits your dog will find in the sun, but we would also like to highlight some drawbacks:
Don't forget that, even though your dog enjoys sunbathing, there should always be fresh water and shade available.
Don't let your dog relax or walk on a surface that is too hot as their pads could be damaged.
Always makes sure that your dog does not suffer from heat stroke.
Make sure your dog isn't in direct sunlight while you're in the car.
A while ago many of you shared pictures of your dogs sunbathing with us on Facebook.
Here are the stars of our special "Dogs in the sun":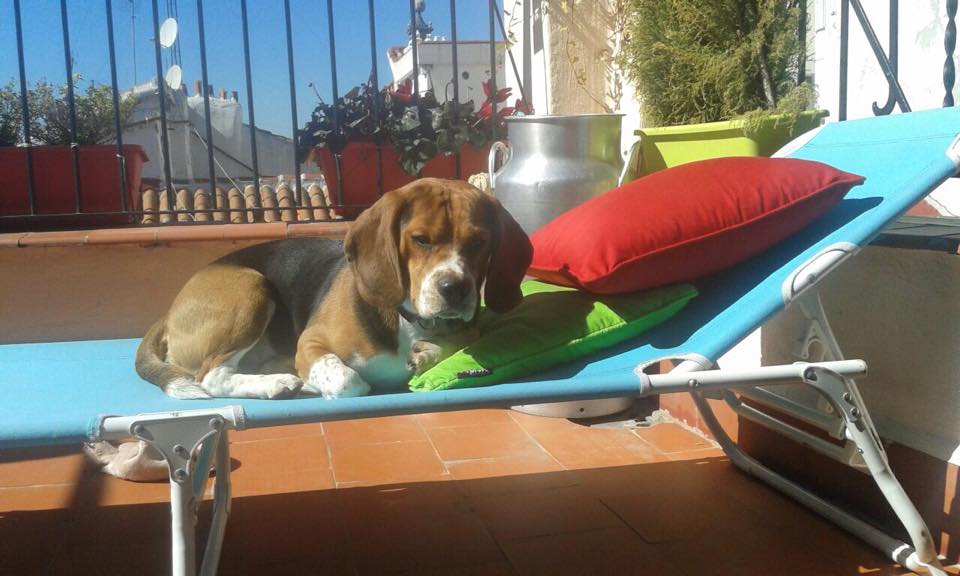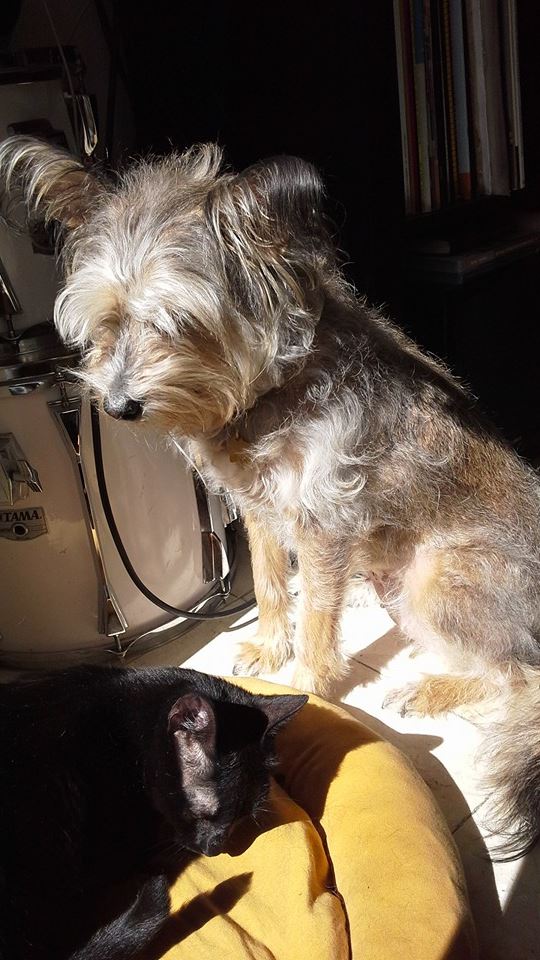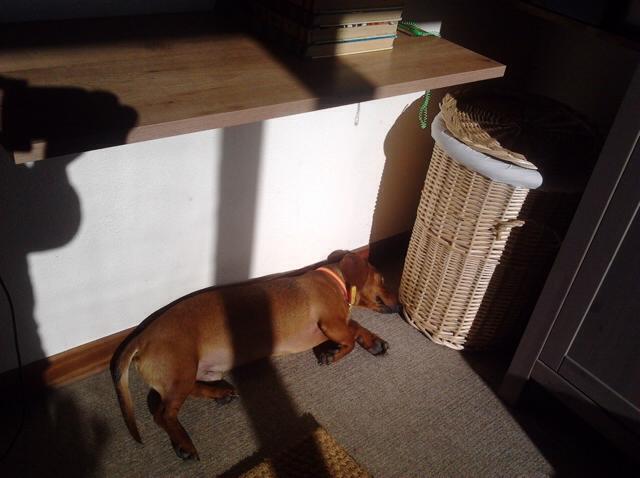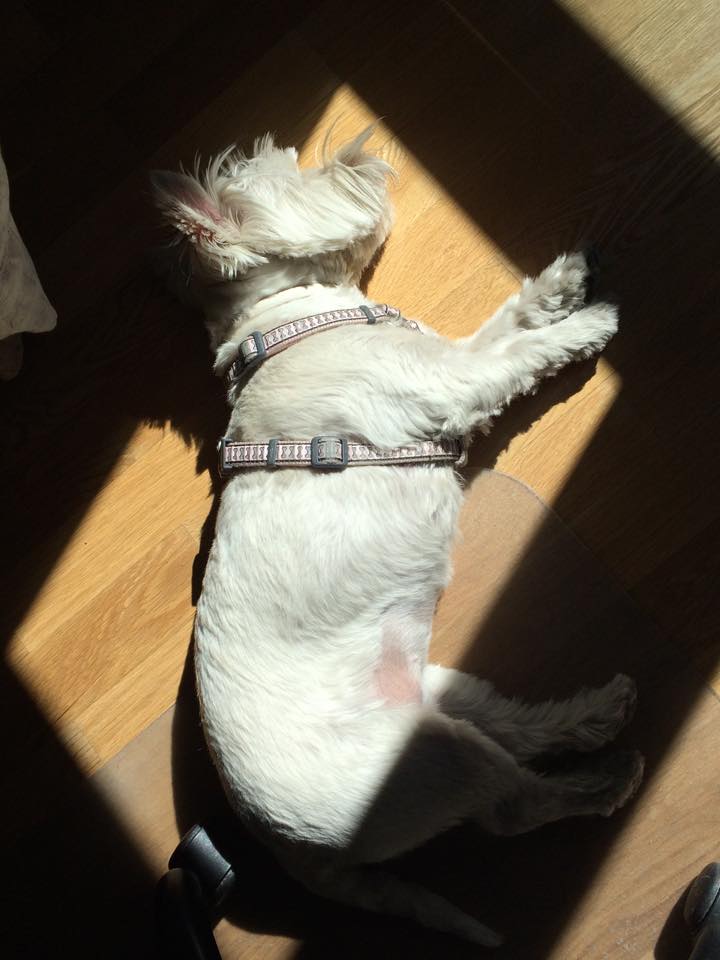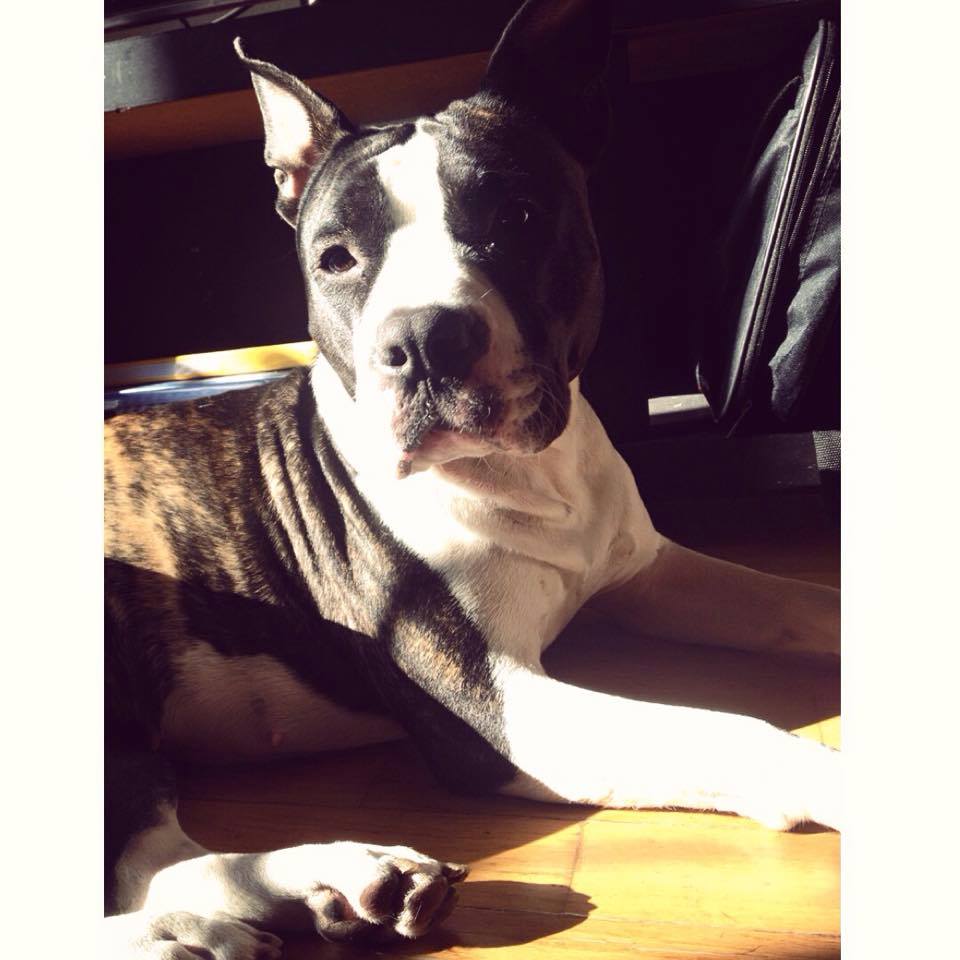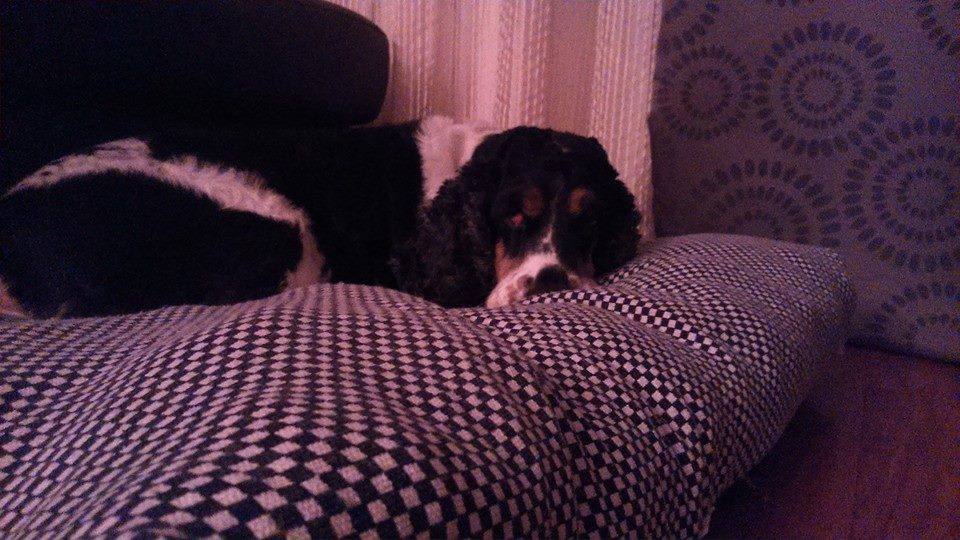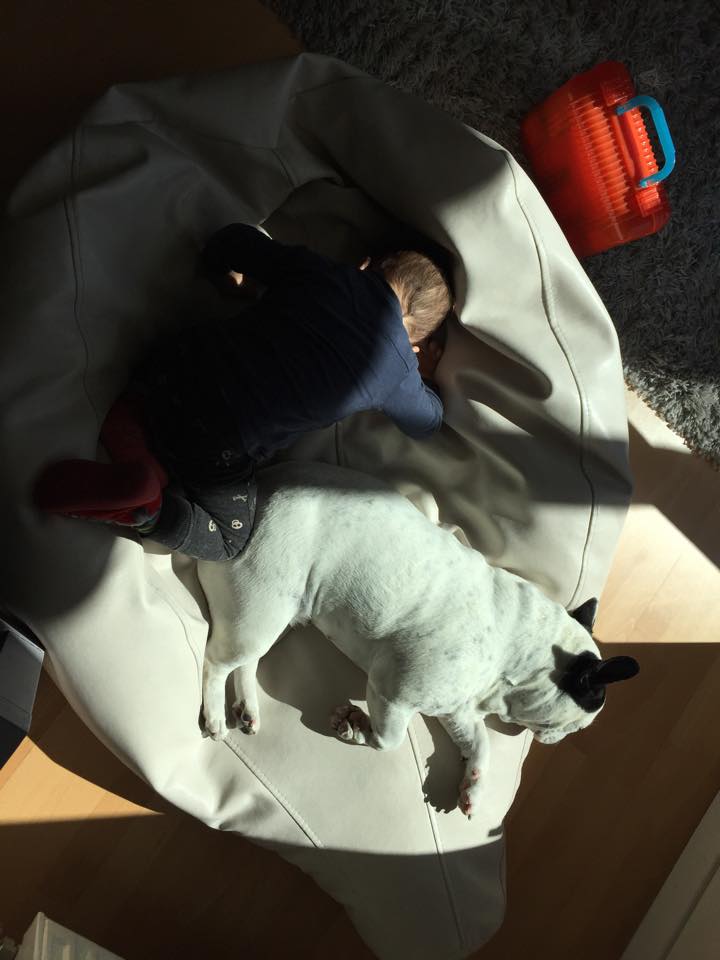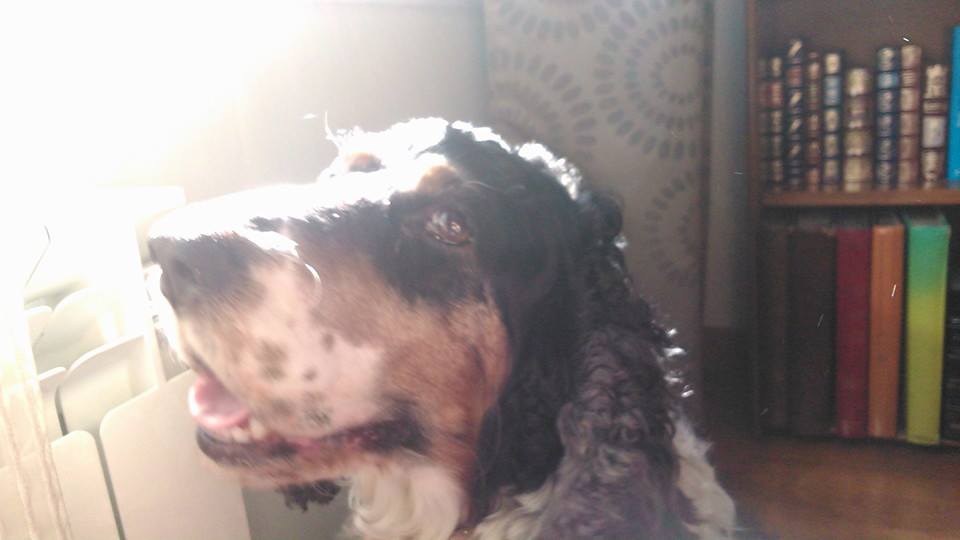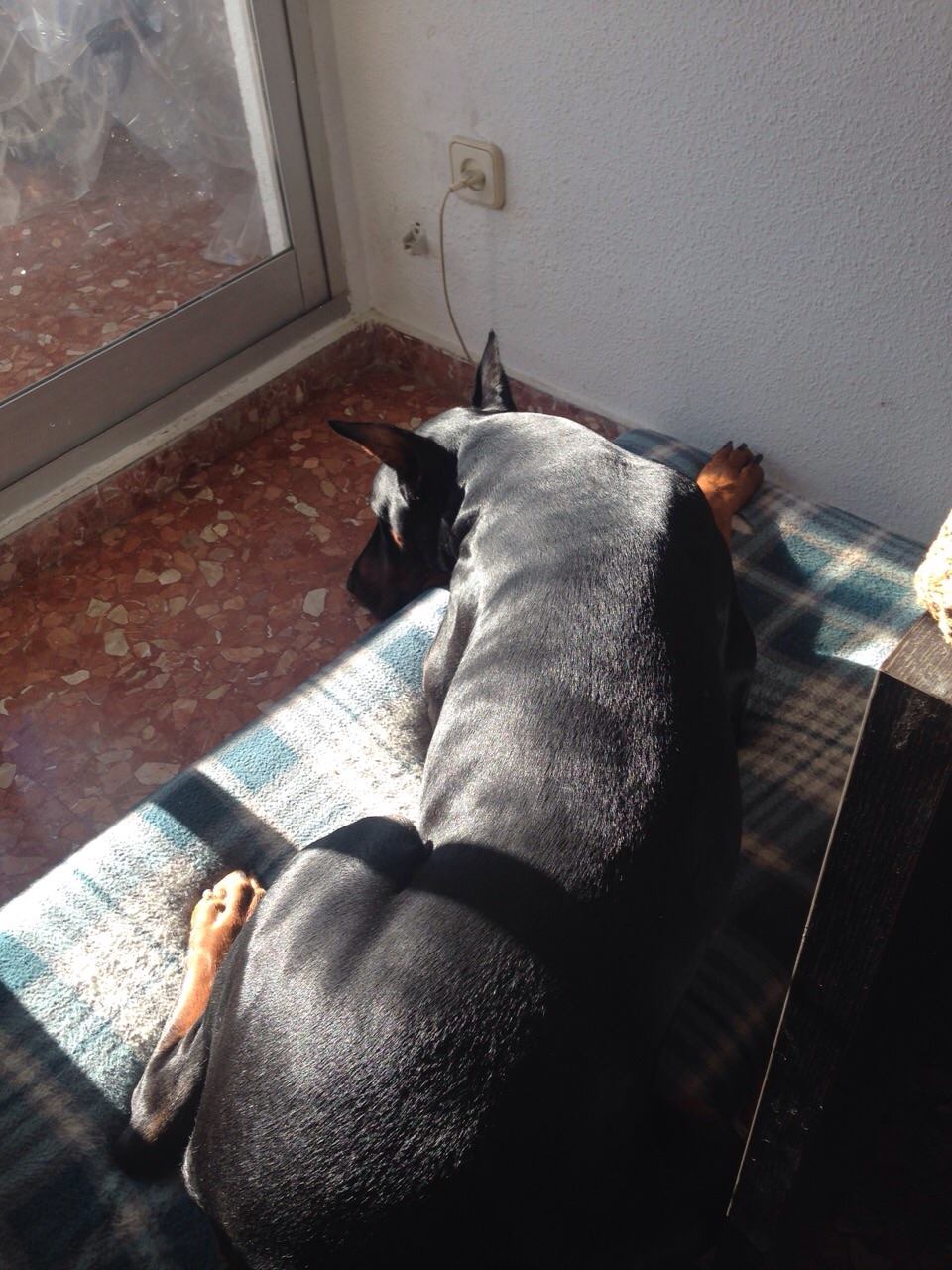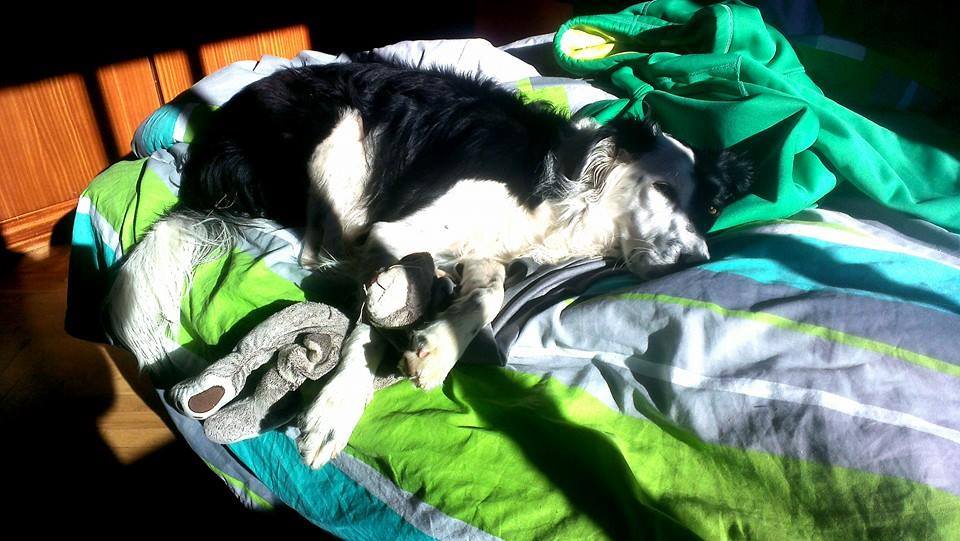 And our favourite sun-worshipper, Sakura: