It's that time of the year again! Indeed, Christmas is upon us all, humans and fluffy friends alike! 🙂
Got some kitchen time scheduled in the diary already?
Why don't you make the most of the occasion to cook some savoury delights for your pooch? Any member of the family deserves a festive menu, right? Follow our recipes and make your dog happy this Christmas by putting some yummy in its tummy! But first, some advice before we sart:
Some products should never be eaten by dogs, even in small amounts. Learn how to recognise and avoid them.
Generally avoid salt and sugar for your dog
We recommend asking your vet about your dog's specific dietary requirements to make your menu 100% suited to your dog.
Ready for The Great British Canine Cook Off?
Let's have a look at the menu, where you'll find for each course, the necessary ingredients as well as the method to follow!
FESTIVE STARTERS
Liver pâté
Ingredients:
1/2 kg of liver
1 cup of wheat flour
1 cup of oats
1 tablespoon of oil
Method:
Mash the liver into a puree
Gradually add the oats and flour until the dough looks homogenous
Place it in a dish previously greased with olive oil
Bake in the oven (180º) during 25 minutes
Serve cold

Tuna appetisers
Ingredients:
2 tins of tuna in spring water
2 eggs
1 cup of flour
Parmesan cheese
Method:
 Crumble the tuna.
Mix in with the flour and eggs.
Add a bit of water to get a dough similar to that obtained with yoghurt cake.
Add the cheese
Leave to rest for 30 to 60 minutes
Flatten down the dough with a rolling pin and cut the appetisers in the shape you wish: heart, bone, Christmas tree etc.
Bake in the oven (180º) for 15 minutes.
Serve at room temperature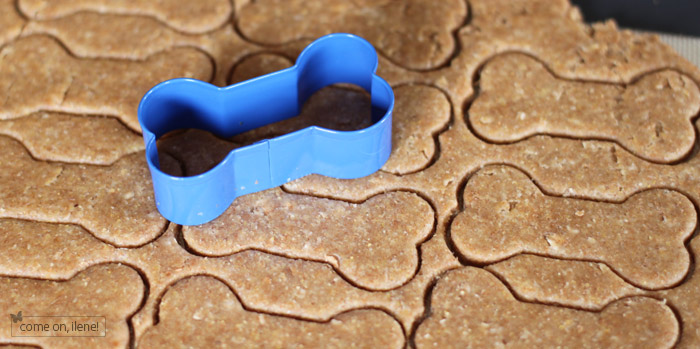 FESTIVE MAINS
Turkey and potatoe stew
Ingredients:
225 gr. of potatoes
225 gr. of courgette
110 gr. of celery
1 turkey breast (225 gr. pound)
1/2 cube of reduced salt beef stock
2 tablespoons of flour
Method:
In a pressure cooker, place the potatoes, courgette, celery (all cut in small cubes) and cover in water.
Add the bits of turkey, half of stock cube and flour
Mix everything together
Leave to cook for 9 minutes over an open flame
Serve at room temperature or cold.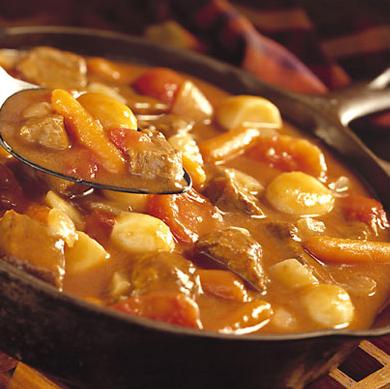 Meatloaf
Ingredients:
500 gr. of minced meat
2 slices of white bread
70 gr. of green beans
70 gr. of garden peas
 2 small carrots
4 eggs
Bread crumbs
Method:
In a saucepan, boil the peas, beans and carrots for 20 minutes and reserve.
Make an omelette with the eggs and reserve.
Mix the minced meat with the white bread (previously soaked in milk)
On the cling film, place in successive layers, the meat, vegetables and omelette.
Roll everything inside the cling film to get a a candy-shaped roll
Open it and add the bread crumbs all over the roll and then place it into a new cling film roll
Reserve for 20 minutes
Place the roll inside the oven (without clingfilm!) in a previously greased dish and bake for 35 to 40 minutes (180º)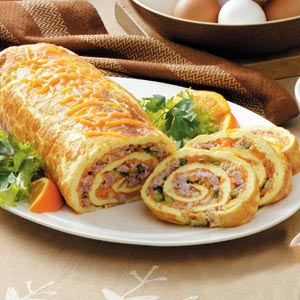 FESTIVE DESSERTS
Banana bread
Ingredients:
3 cups of oats
1 and 1/4 cups of flour
2 eggs
1/4 cup of oil
1/2 cup of honey
1/2 cup of milk
2 bananas
Method: 
Mix the bananas with the milk, honey and eggs.
Add the flour and oats
Bake in the oven for 25 minutes (160º)
Pumpkin cupcakes
Ingredients:
(You will need a tray for cupcakes, paper muffin liners and a blender)
2 eggs
1  0% fat yogurt
150 gr. of brown rice flour
1 teaspoon of cinnamon
80 gr. of olive oil
210 gr. of cooked pumpkin
100 gr. of oat flakes
80 gr. of honey
Method:
Preheat the oven to 170º C. Beat the eggs with the oil, yogurt and honey. In another container, mix in the flour, a little bit of yeast and the cinnamon.
Gradually add the flour to the container where you've mixed the eggs and the rest of the ingredients. Finally, add the pumpkin to the mix.
Carefully place the dough in the muffin liners. We recommend using cupcake cups.
Place them all in the oven for 25 mins. or until they are golden brown.
To know if the cupcakes are ready, insert a knife into them and if the knife comes out dry, then the cupcakes are ready.
Now just a bit of patience until they cool down!
Paw-licking good dinner ahoy!