Every now and then we need to step out and are unable to leave our dog alone at home. We know how tough it gets when you need someone trustworthy who would look after your pooch like just another family member. Trust us, we've been there and would love to make your job easier with some tips and steps to follow when doing your search.
Step 1: Download the Gudog app
The Gudog app is wonderful and will make your life easier when you need to find someone to look after your dog. You can search using our website, but if you have the Gudog app you will receive instant notifications when the contacted sitter has accepted your request, and we will notify you of all the discounts!
Step 2: Select the service and enter the area
Gudog sitters can offer three services: dog walking, daycare, and boarding. Select the service that best suits your needs and indicate in which area you need a sitter. You can enter your city, postcode or even the name of your street!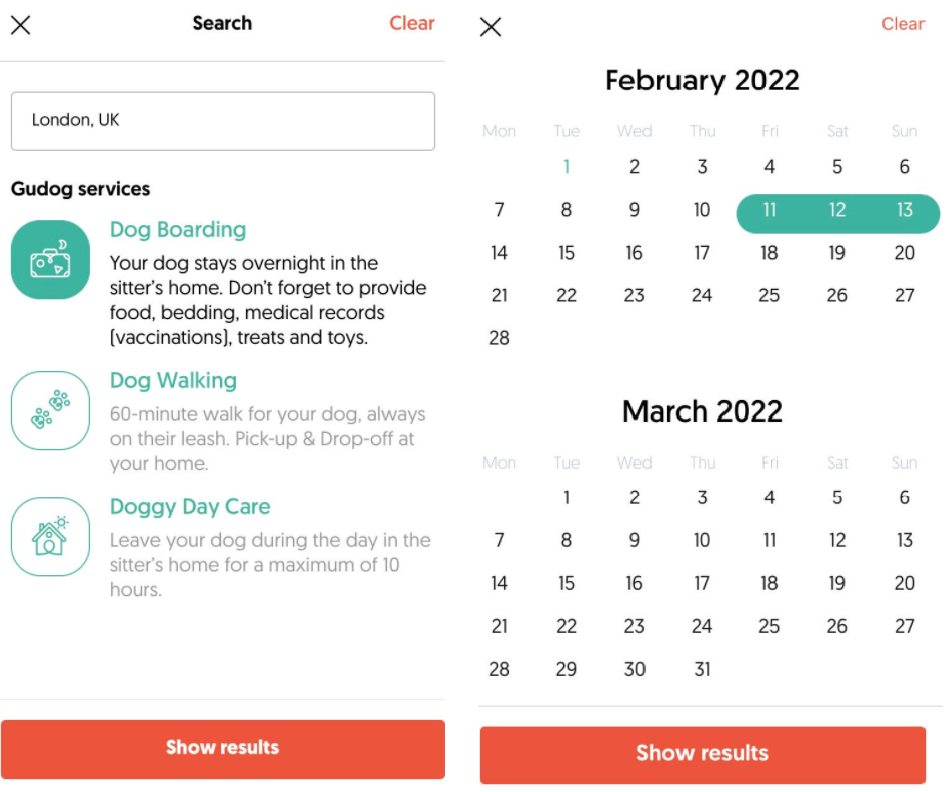 Step 3: Select the dates and use filters
Our sitters update their calendars to indicate their availability. This helps when you're trying to look for an available sitter by entering the dates you need your dog to be taken care of. In addition to this, you can select other preferences such as the type of house or if you want your dog to be looked after without the presence of another dog.
We ensure that you "match" with the best sitter for your pooch. How? Sitters also indicate the type of dog they can care for and will only appear in your search if your dog's characteristics match with what they have selected.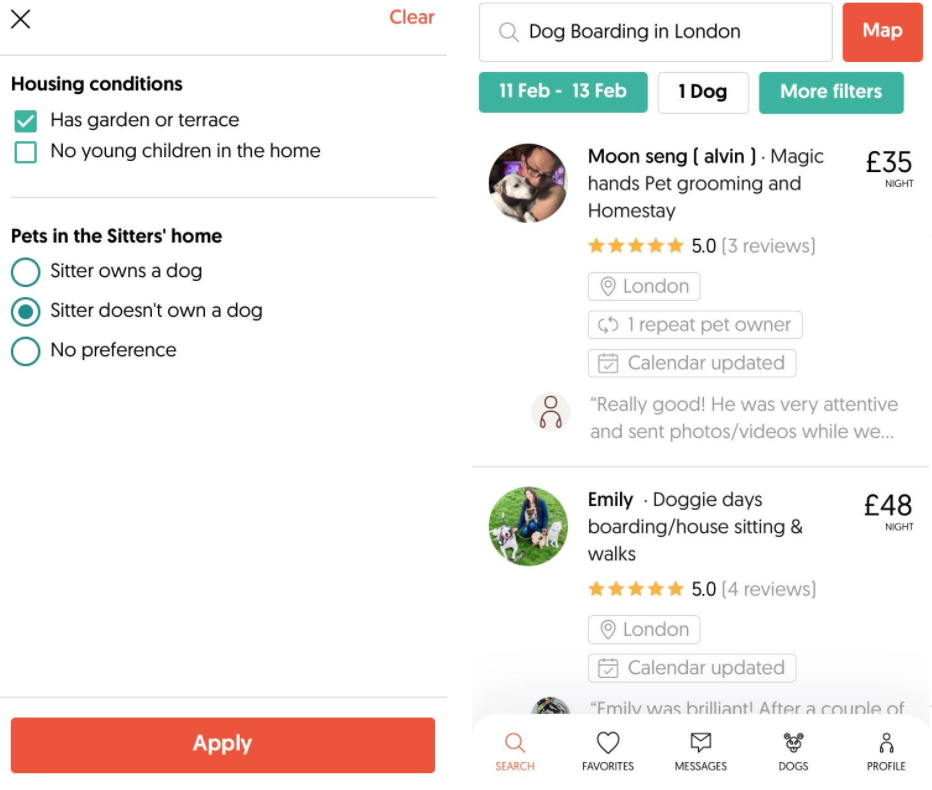 Step 4: Book with your ideal sitter
Once you have found your ideal sitter profile, you can contact them by sending a request through their profile. And if you're unsure among a few and are not in a hurry, you can contact multiple sitters and complete the payment only once you are totally convinced. And also, since life is always full of surprises, you can cancel your booking for a full refund up to 24 hours before it begins.
Step 5: Your pooch is in good hands
Now all you have to do is enjoy your trip or take care of work without worrying about where and how your dog will be. Your sitter will provide text, photo, and video updates during the stay so you always know how they're doing. And if necessary, your dog will be covered under Gudog's veterinary coverage throughout the booking.
Extra tip: Contact us if you need help!
To find the perfect sitter, to answer your queries, or for more information about Gudog or your booking, contact us and our team would be more than happy to assist you.