Today, we would like to introduce you to Lumos & Lando and delve into their experience with Gudog. Or should we say 'experiences' in the plural form? This is because they enjoy visiting their Gudog sitters and walkers in Kilkenny so much that they have been returning to them.

As much as we are excited to share their Gudog experience with you, let's start from the very beginning. Like every dog that enters our lives, Lumos & Lando have a unique story of their own. We wanted to share their story with you, hoping that you would also have the opportunity to get to know them and fall in love with them, just as we did!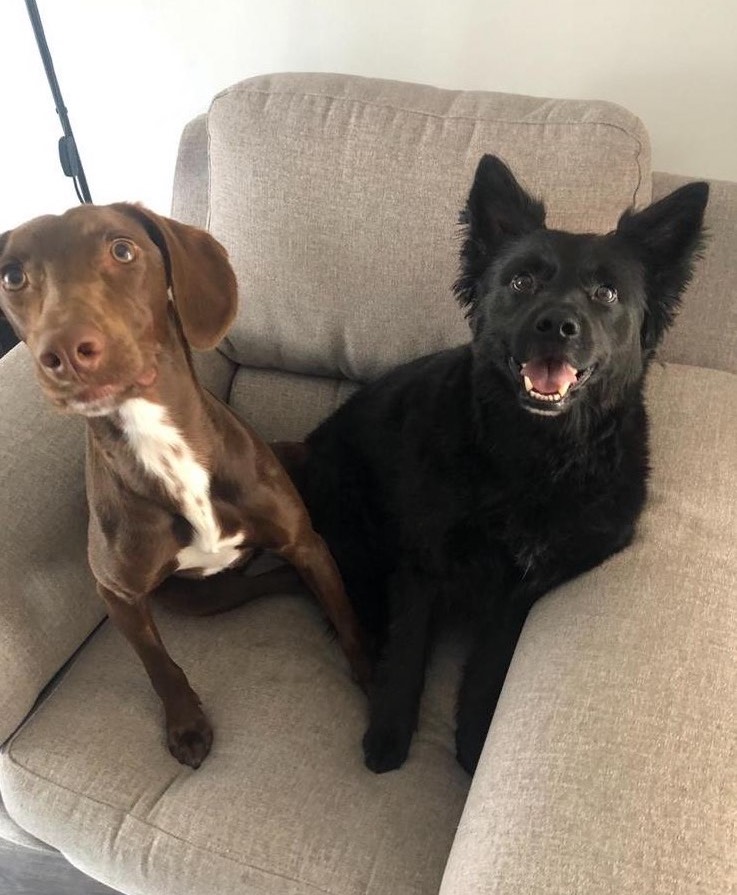 Gudog experience: The story of Lumos, Lando, and Owen
Owen and his family found themselves contemplating the idea of welcoming a furry friend into their lives. They hadn't made a final decision yet when fate intervened, introducing them to Lumos at the tender age of 4 months. In an instant, they recognized that Lumos was meant to be a cherished part of their family.

As time went on, they felt that Lumos deserved a companion of his own. Their hearts were set on rescuing a dog, and they eagerly joined several rescue center waitlists, hoping to find the perfect match. It was during this search that Lando made his grand appearance. Lando's first visit to their house included an unexpected surprise in the form of a living room poo accident. But it was at that moment that Owen and his family knew without a doubt—Lando was meant to be a part of their lives.

The name Lumos, inspired by a spell from the magical world of Harry Potter, symbolized the essence of "Light". As for Lando, his name was a nod to the talented Formula 1 driver Lando Norris, as Owen is an avid McLaren fan. The name perfectly captured Lando's spirited nature and undeniable speed.

An experience at Gudog: Lumos & Lando with Jenny
We couldn't wait to dive into Lumos & Lando's Gudog adventure, the stars of today's post! We reached out to Owen to spill the beans about his Gudog experience with Jenny, the amazing dog walker he recently chose for them.

Jenny, a resident of Kilkenny, joined Gudog earlier this year. Owen reached out to her for dog walking services when he couldn't do it himself. Their first walk together went really well, and both Jenny and Owen look forward to more opportunities to work together in the future!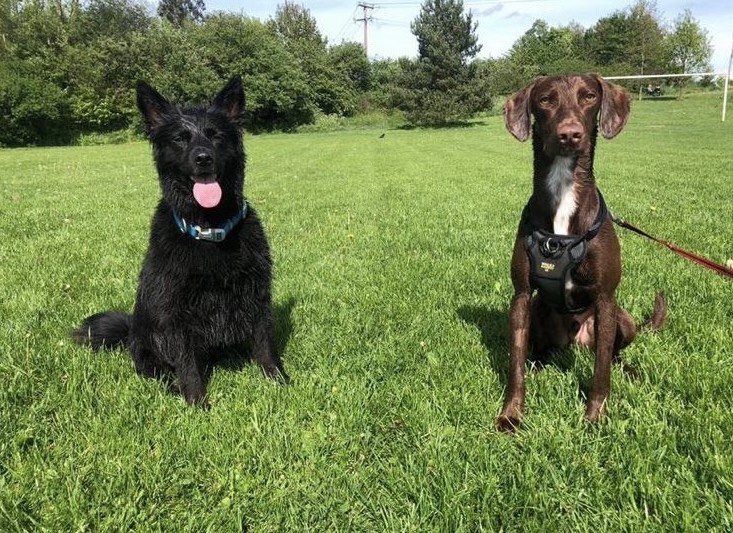 For us, nothing is more important than the well-being of every dog that comes through Gudog and ensuring peace of mind for their owners. That's why we've reached out to Owen, who will be sharing his firsthand experience of Lumos & Lando's time with us. Get ready to dive into their Gudog experience as told by Owen!
1. How did you first discover Gudog?
I was looking for a sitter/walker on Google search and came across Gudog.

2. What influenced your decision to choose your sitter/walker?
With the dog kennels fully booked, I was in need of someone to care for my dogs during my absence. Jenny's profile stood out to me, and her description convinced me to book her services for my beloved pets.
3. What qualities are most important in a dog sitter/walker, and what do you believe makes a good one?
When searching for dog care options, I prioritize finding someone who will treat my dogs with the same energy, charisma, and reliability as if they were their own. This aspect was very crucial in my decision-making process.
4. Did you have any fears about leaving Lumos & Lando with a dog sitter/walker you hadn't met before? Did those concerns subside after your first booking?
I did have some nervousness about leaving Lumos & Lando with a dog sitter or walker whom I hadn't met before. However, those concerns subsided after my first booking with Gudog. The app helped me trust the process and feel more confident in the care provided.
5. When they stay with a dog sitter, what do you typically pack in their suitcase?
If it's just a walk then their leads. However, if they're staying with the sitter I typically pack their dog leads, beds, and toys in their suitcase. These items help ensure their comfort and provide a sense of familiarity during their stay.
6. How do Lumos & Lando typically react when they meet their sitter?
They're always excited about meeting other people. They just want a good run around.
7. What occasions usually require you to seek a sitter for Lumos & Lando (such as travel, work, leisure, etc.)?
Working mainly and visiting family.
8. What do you appreciate the most about Lumos & Lando's Walker and your overall experience with Gudog?
We can easily recognize when Lumos & Lando have received love and attention, and that brings me peace of mind. My experience with Gudog has instilled in me the confidence to actively seek out reliable sitters and walkers for my dogs.
9. Have you ever opted for other types of accommodations for them, such as kennels or dog hotels?
Yes, I have mainly for long stays.
10. Would you recommend Lando & Lumos' dog walker and Gudog to your friends and family members?
I would highly recommend it to my friends and family.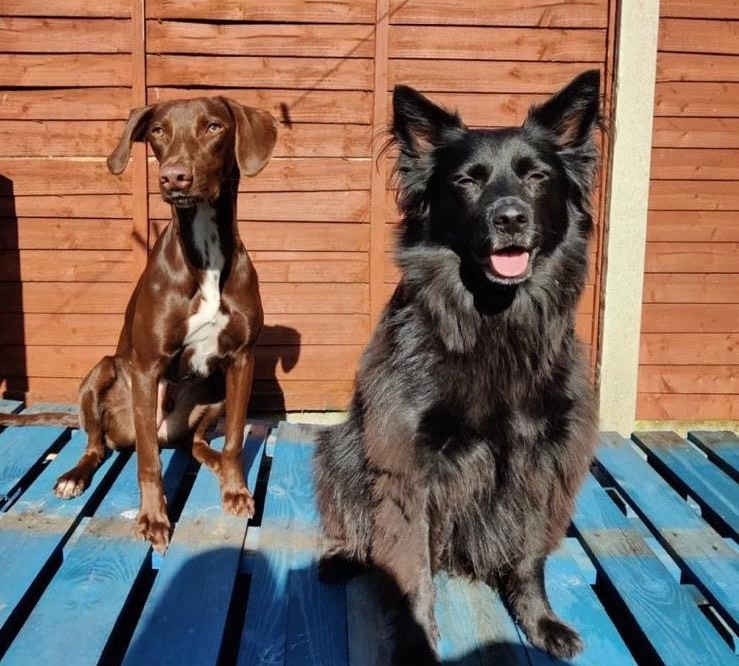 And with that, we conclude Lumos & Lando's Gudog experience. We couldn't be happier knowing that dogs like them have the wonderful opportunity to enjoy their day with their trusted sitters/walkers. It truly warms our hearts and serves as the ultimate reward for all the effort we put in.
If you too would like to embark on a Gudog experience with your dog, we encourage you to explore the available dog sitters in your area. We can't wait to welcome you aboard! 🙂