Christmas is over, but there will be more fireworks parties to come. If you have a dog, you will know that our furry friends have a hard time with fireworks. While some people find fireworks wonderful, dogs are not prepared for such loud and unexpected noises, which can cause them a great deal of stress and in some cases even cause them to run away and get lost. 
Why are dogs afraid of fireworks?
Dogs and firecrackers don't go well. It should be remembered that these animals have much more developed hearing than humans. As a result, they react more sensitively than we do to such noises, which makes them anxious and restless. No matter how intelligent they are, dogs are unable to distinguish between a "safe" sound and a dangerous sound. Their brain recognizes that it is a threat to their survival and not a pretty sight. Because they don't know what's really going on, they react as if they're in danger, like we would face a bomb or a missile.
Tips for calming your dog 

To help you celebrate the holidays with your furry friend this year without scaring them, here are some tips on how to protect and reassure them when they hear the sound of cannons and fireworks.
1. Anti-anxiety Bandage

An anti-anxiety bandage is a highly recommended solution for dogs that become anxious or nervous about fireworks. When dogs are scared, their paws, ears, tail, and lower back become more sensitive. This bandage helps put pressure on specific areas and reduce stress levels by helping them relax.
To use this technique, you need to wrap a bandage around your dog's body in the shape of figure eight. It doesn't hurt, but it takes several practices for the dog to get used to it.
2. Muffle the noise
To try to muffle the noise, it's best to close the windows and lower the blinds or draw the curtains. That way, your pet won't be so restless. You can also play music or turn on the TV so they don't hear the noise of the fireworks.
3. Try to tire your dog during the day
If your dogs are tired during the day, they'll fall asleep and will barely notice the noise. Take your dogs for long morning walks and play with them or let them run around the yard or garden as. Even if your dogs don't fall asleep, they will be so tired that it will be easier for them to stay calm.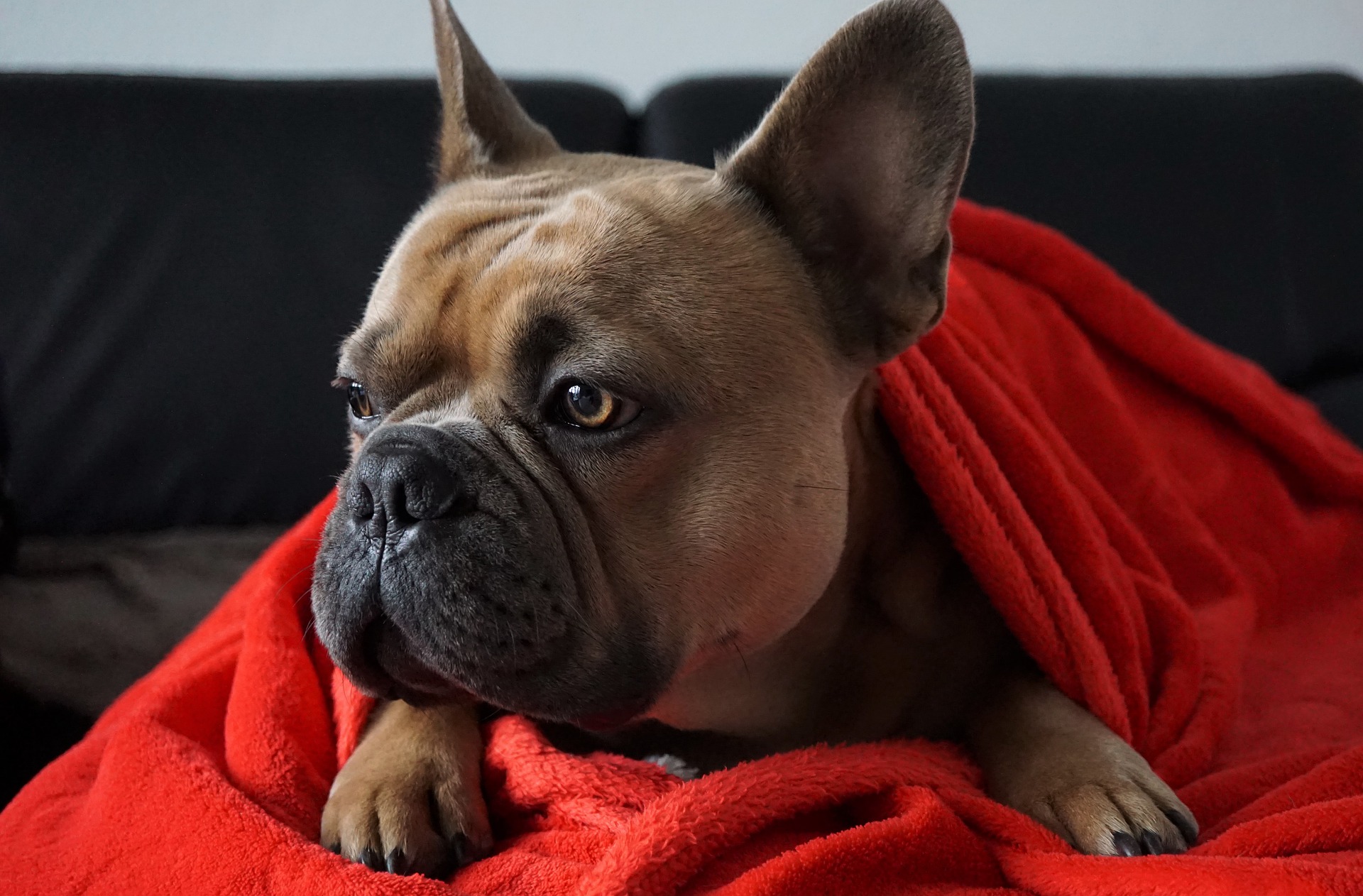 4. Leave your dog at home
If you're planning to go somewhere where there are fireworks, it is not advisable to take your dogs as they may be startled. It is best to leave them at home, even in a room where they cannot run away. Additionally, they will feel more comfortable if you put a blanket and some of their toys where they usually sleep. However, if you don't want to leave your pooch alone, dog sitters are a good solution.
5. Try aromatherapy
Relaxing aromas aren't just for humans, our dogs can benefit from them too. For example, chamomile or lavender can help calm nerves. However, it is important to consult with your veterinarian beforehand, as some scents can be toxic to dogs.
We hope these tips will help your dog relax and stop being scared of fireworks. If nothing works, it is best to ask your veterinarian so that they can prescribe an anti-anxiety medication for your dog.