Woof, fellow dog-lovers! Our team wishes you a very warm welcome to Gudog blog.
Gudog's aim is to provide high quality pet-care services. Excited? Just hold on – soon we are coming to London! For those who don't know what is Gudog, here's a brief explanation:
Gudog is a platform that brings together dog owners and experienced caregivers. As the idea of Gudog emerged from our own needs, we are aware and conscious of your needs. So, our platform will allow each and every dog owner to find an ideal caregiver for his pet, while enjoying an easy and accessible booking system and secure payment method.
We will be offering Home Dog Boarding, Dog Walking and Dog-sitting at Home services. We'd like your Gudog experience to be a pleasant one. For this reason we will offer a variety of updates, depending on the service. Naturally, a pet-insurance will be also provided for the duration of a selected service.
Have you boarded dogs at home before? Are you a professional dog-walker? Are you a dog owner with years of experience? At the moment we are recruiting Caregivers. If you are an experienced Dog Caregiver, sign up for Gudog here.
We are also conducting a market survey and we'd really appreciate if Londoners could spare a second to answer a couple of short questions here.  As a reward for a couple of minutes of your time, we'd like to give you a £10 discount voucher. We are looking forward to getting your opinion.
Don't forget to follow us on Facebook and Twitter!
Have a Guday,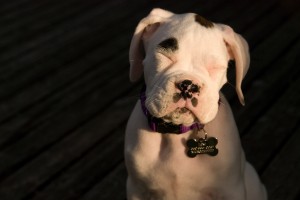 Gudog Team